we all have a story to tell about what we did during lockdown, 

this is mine
Throw back to March 2020 when most business were closed and life was very uncertain. Desperately trying to fill my days productively I made the decision that I would use my time wisely. I needed to focus on my business. I set myself a goal to design and create my own website.
A website is something I would always recommend to my customers. It's your shop front to the world, it gives you an online presence and adds professionalism to your business. But for all my talk I never had one! After 17 years in business it was finally time to change that.
Through the Local Enterprise Office I attended a one day online build your own website webinar hosted by Dorcas Réamonn from Zonua. I found it really interesting and Dorcas was so good at explaining how it all worked that I was instantly hooked. The decision was made and I was finally going to get out of my comfort zone and learn something new that would be of huge benefit to me. A lot of my graphic design work comes from referrals but I had noticed in recent years I had nowhere except a brochure to direct perspective customers to show them my work.
Dorcas had an online intensive Word press course starting the following week. It was to run over six weeks with classes twice a week. With lockdown in place there was very little else for me to do so this was the perfect solution to spend my time wisely learning.
The Local Enterprise Office have been a great support to many businesses as well as the Trading online voucher scheme there are many grants available. I applied for the Continuity Grant which I received. This has allowed me to receive one to one mentoring sessions with Dorcas which helped me finish my website to a standard I would be happy with.
Is web design in my future? Who knows. I had a new skill to my belt. I recently gave a customer a design audit of their website only to be impressed as to how easily the advice came.
I would like to thank the amazing Dorcas Réamonn from Zonua for her skill, knowledge and huge patience. To my fellow students, we all came on this journey together, we had some laughs and learnt a huge amount from each other. I look forward to seeing your websites live very soon.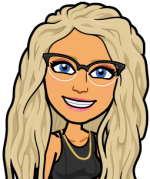 I am very proud of what I have achieved in such a short space of time and I hope you enjoyed looking at my website. Feel free to comment, I am always learning and so all feedback is welcome.